Passover Campaign
Help us share the joys of our holidays!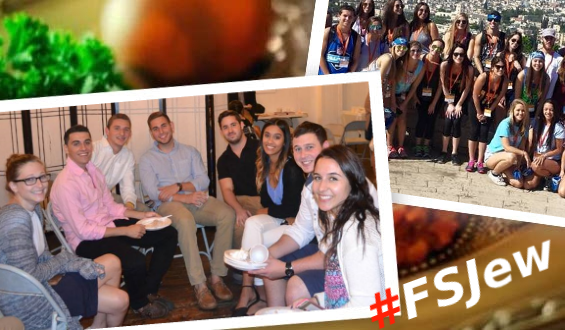 Partners

Adina Thompson
In gratitude for Pesach outreach



Herman Rich
Moshe ben Haim Z''L

Beatriz Salinas
our children and grandchildren

YANIV ERGAS
HAPPY PESACH TO ALL OF YOU IN TALLAHASSEE

Allison Glick
Happy Passover!

Anonymous
in honor of Justin, Tyler, and Gabrielle















NY Karen hashluchim
In honor of the Rebbe.



Anonymous
In honor of the great work Rabeing and Chanie are doing with the FSU Students. An FSU Alum.






Karen & Barry Levenbaum
In honor of Rachel Levenbaum. Thank you for a beautiful Seder.


henry and sylvia cohen
passover meals

Elise & Craig Goldstein
Thank you for welcoming our Nole for a delicious and fun Passover seder!


Cheyenne Kazinetz
I am donating for the Passover Seder and for the new Chabad House.

Nicole and Joelle Ben-Nissan
for Nicole and Joelle Ben-Nissan so proud of you both

Suzanne Mermer
Isaac Ganzler of blessed memory. Ryan Mermer his grandson, FSU graduate and Chabad of Tallahassee past Student President.


Abbe Rifkin
In honor of my children, who had to celebrate Passover away from home while in college (including one at FSU!).

Sopiah and Ronny Ackerman
Anonymous
For Zev and his hard work


Veronica Rodriguez-Mendez

Jonathan Kilman
Chag Sameach from the Kilman Family.


Ashley Jonas
Chag Sameach! :D


Tallahassee Jewish Federation

Rhea Schwartz
in loving memory of my dear husband, Lou, and my grand daughter, Shira.



Patricia Blasser
Passover donation.Thank you Rabbi for all of your good works and teachings.Eduardo,Patricia and Elliot Blasser


Mark Rosenberg
in honor of the great work the Rabbi is doing at the Capitol for Jewish people all over Florida.

Reinhold Family
May you go from strength to (even greater) strength.

Yoni Levi
In honor of the Rebbe's birthday and his dedication to the Jewish world.
Anonymous
This is for 3 meals for Passover






shneor zalman Oirechman
zalmen & stery oirechman

Dr. Michael Chavin
Very proud of your work, Chazak!



Sanford Cohen
Chag Sameach!


Ramy Diga
Erna, Hananel & Doron Diga


Carol, Marvin & Ben Mayer
In memory of a very dear friend of 50 years who we recently lost. May Mrs. Lynn Margules Gilman's memory be for a blessing.


Melinda Forrester-Brown
Chag kosher v'sameach to you and your family!! From, Mathew Forrester and family

The Ben-David Family
Chag Sameah vKasher to our son Ariel Ben-David and all the FSU Family




Ron Georgalis
Chag sameach!

Shlomo & Devorah Koves
Chazak our brother! Keep up your great work.

Rabbi Natan & Ilana Oirechman

Steven Reznik
In loving memory of: Dovid Avrohom Nesanel Berkowitz.T.Z.N.B.H Dedicated with love and he will alway be in our Hearts.


Leah Percal
Thank you rabbi for all you do. See you at Passover.




Susan & Stanely Rosenblat

Howard Eagelfeld
The Jewish Students at FSU Be Strong and Strengthen Each Other


Jonathan Rausch
BH on behalf of our daughter, Madison Jade Rausch. Incoming Summer 2017 student. Class of 2021.


Jake Blumstein
In honor of Rabbi Oirechman, his family & the great students of FSU

Terry Wait
Happy Passover!

Lisa and Bruce Reingold
In honor of the rabbi and Rebbetzin - even though our daughter graduated we thank you for your dedication to Jewish college students




Michael Curtis
Honored to be the first donation; blessings that the campaign will overflow!